Pengantar untuk Simulasi Proses dengan Aspen Hysys (Heru Setyawan, 2017, Andi Publisher)
The field of chemical engineering has broadened from the traditional one, that based on petroleum and petrochemical industries, to be an interdisciplinary area. We aim to advance chemical engineering education through advanced research in electrochemical engineering and particle technology by addressing issues on materials processing for energy, biomedical, environmental and agriculture.
We conduct research on synthesis of particles by electrochemical and sol-gel method, coating for corrosion protection and thin film, recovery of valuable materials from waste such as silica from bagasse ash and geothermal sludge to be converted into advanced materials, e.g. silica aerogel, amine-grafted silica for CO2 adsorbent, etc.
Latest Publications
M. Mahmudi, W. Widiyastuti, P. Nurlilasari, S. Affandi, H. Setyawan, "Manganese dioxide nanoparticles synthesized by electrochemical method and its catalytic activity towards oxygen reduction reaction," Journal of the Ceramic Society of Japan, 126(11), 906-913, 2018.
H. Setyawan, W. Widiyastuti, "Progress in the preparation of magnetite nanoparticles through the electrochemical method," KONA Powder and Particle Journal, 36 (2019) 145-155/DOI: 10.14356/kona.2019011.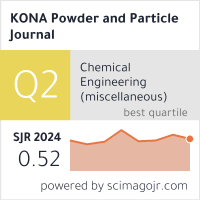 _____________________________________________
Further information:
Heru Setyawan
Department of Chemical Engineering
Faculty of Industrial Technology
Institut Teknologi Sepuluh Nopember (ITS)
Kampus ITS Sukolilo, Surabaya 60111, Indonesia
tel.: +62-31-5946240
fax: +62-31-5999282
E-mail: sheru@chem-eng.its.ac.id
University website     Dept. Chemical Engineering website